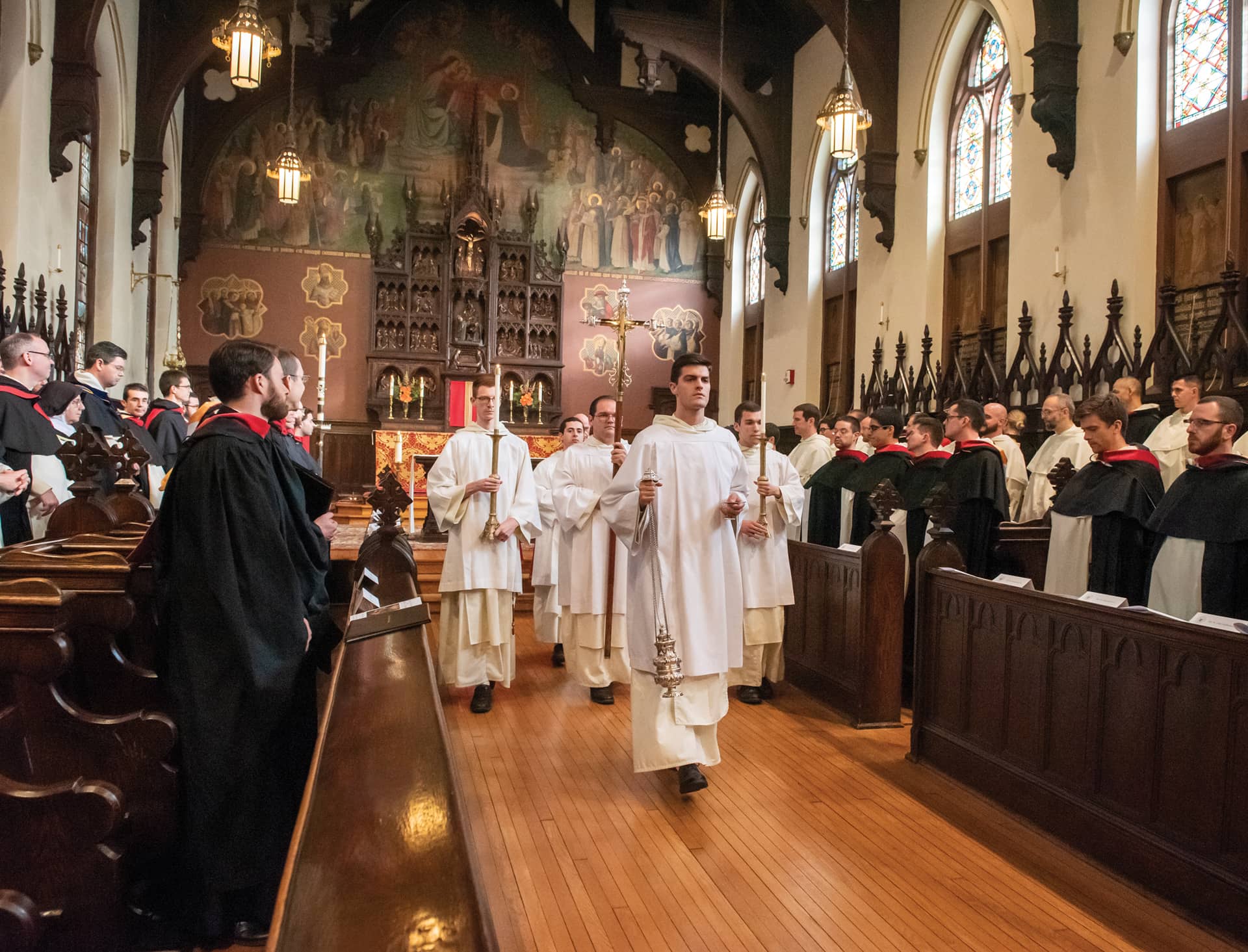 Affiliated Institutions
The Thomistic Institute
The Thomistic Institute, located at the Pontifical Faculty of the Immaculate Conception, promotes research into the thought of Saint Thomas Aquinas and the subsequent Thomistic tradition. The research of the Institute is both historic and systematic, deeply rooted in the classical Catholic tradition while engaging contemporary discourse and thought. It recognizes also the importance of the philosophical heritage of the Common Doctor of the Church as a wellspring that can enrich the study of theology. Well over 800 Thomistic Institute lectures are available online, free of charge.
The Thomist
The Thomist is the academic journal published by the Pontifical Faculty since 1939. It appeals to a wide international readership in the university, the seminary, and the Church. In the tradition and spirit of Thomas Aquinas, it seeks to promote original and penetrating inquiry into the full range of contemporary philosophical and theological questions. It undertakes particularly to support sustained discussion of issues of philosophy and systematic theology, where such discussion can be advanced by creative use of the thought of Aquinas and significant authors in the Thomistic tradition. In this way The Thomist seeks to cultivate a fruitful dialogue between modern and contemporary philosophical systems and the classical tradition of philosophy and Christian theology.
The Priory of the Immaculate Conception
The Priory of the Immaculate Conception is the Dominican community that is attached to the Pontifical Faculty of the Immaculate Conception. It is one of the two formation houses for the Province of St. Joseph. Here, professors of the Pontifical Faculty and students preparing for the priesthood pray and live together. The priory chapel is open to the public, and all are welcome to attend the conventual liturgies.
The Dominican Province of St. Joseph
The Province of St. Joseph is the province of the Order of Preachers (popularly known as the "Dominicans") which sponsors the Pontifical Faculty of the Immaculate Conception. Founded in 1805 by Edward Dominic Fenwick, the Province spans the northeastern United States, as well as Ohio and Kentucky. The Pontifical Faculty is responsible for the intellectual formation of the student brothers of the Province. The Friars engage in a variety of ministries, including teaching, parish ministry, campus chaplaincy, mission preaching, and healthcare ministry. Since 1990, the Friars have also operated a mission in eastern Africa. For information on vocations to the Province, visit the vocations website.
The Washington Theological Consortium
The Washington Theological Consortium is an ecumenical community of seventeen Christian seminaries, theological schools, and related institutions in the greater Washington, D.C., area. The Consortium serves as a forum for ecumenical cooperation, dialogue, education, and formation in the national capital region. The Consortium offers ecumenical programs to students and faculty. Through the WTC, students of the Pontifical Faculty can also register for courses at other member institutions as well as receive borrowing privileges at their libraries.