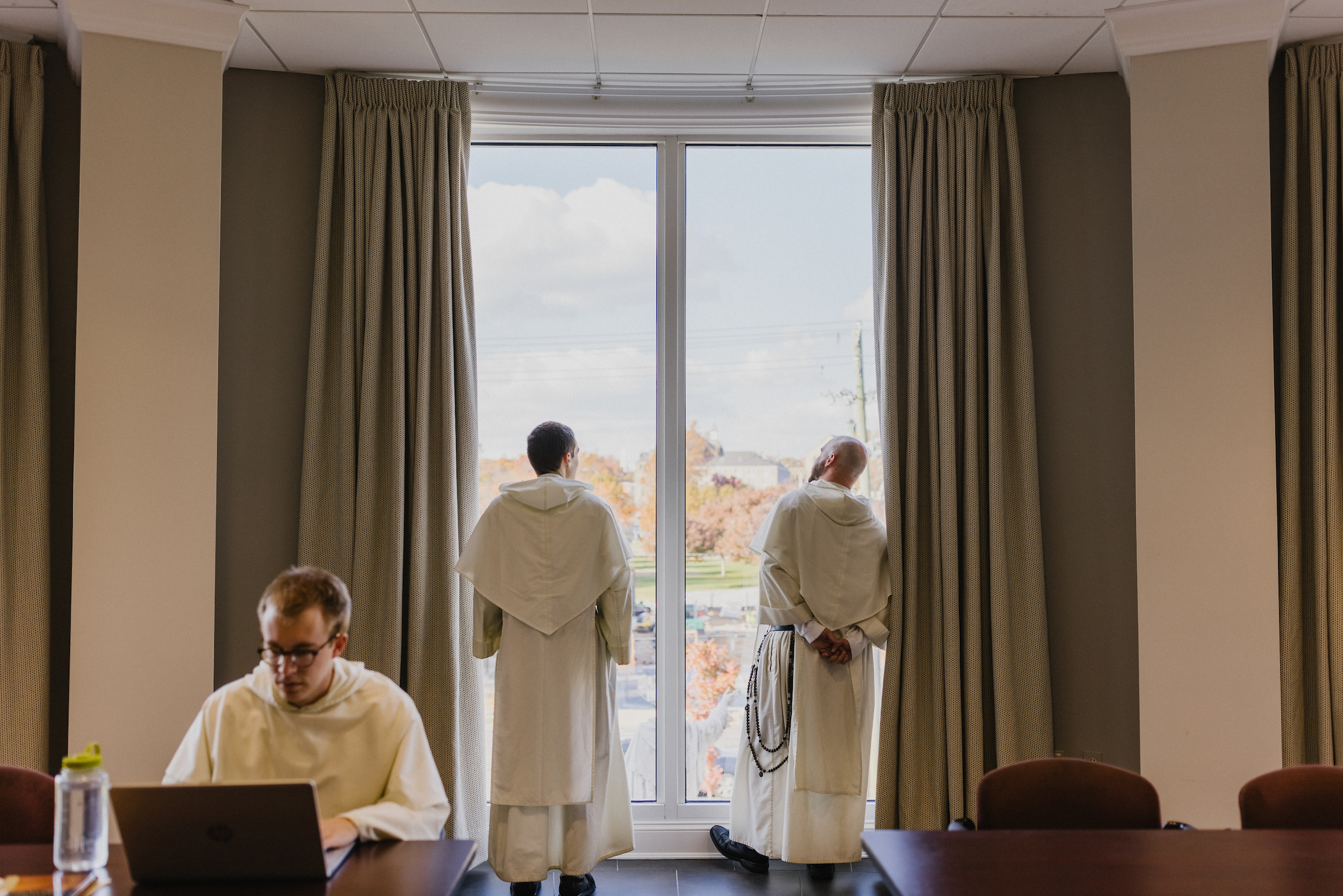 The Dominican House of Studies
Apply and further your spiritual life.
One of the unique benefits of studying at the PFIC is studying alongside many Dominicans, as well as other diocesan and religious seminarians and priests, whose joy and dedication foster hope for the future of the Church.
You're invited to begin the application process by completing the information.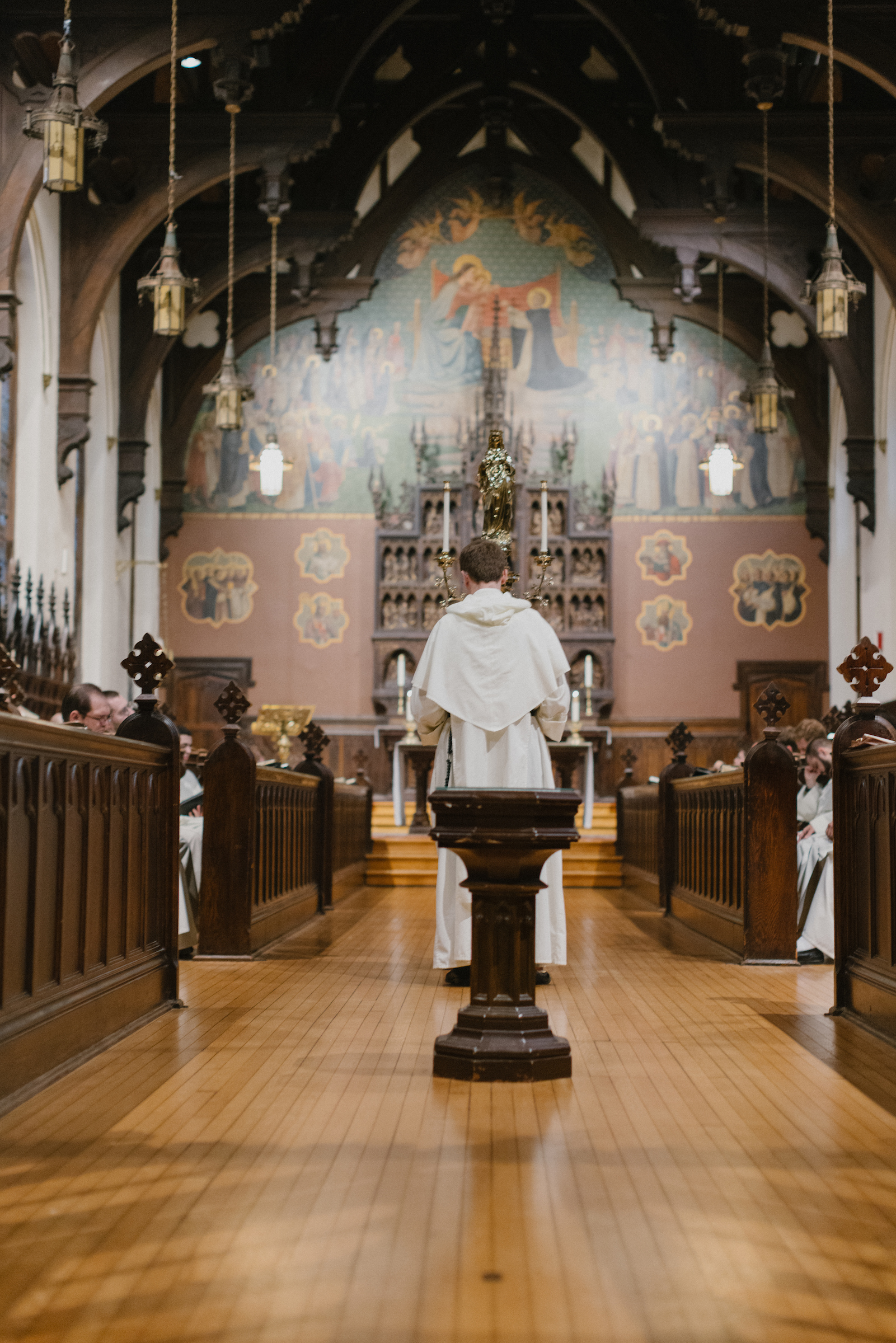 Student & Academic Experience
Students who attend the PFIC are most concerned with intellectual and spiritual growth, while the school provides an atmosphere that is conducive to that end.
application process
How to Apply
An application is not considered complete until all of these required items are received.
1. Apply
When applying, include all requested and required information.
2. Interview
Receive prompt attention from the Admissions Committee.
3. Attend
Spiritual formation is integrated with the academic.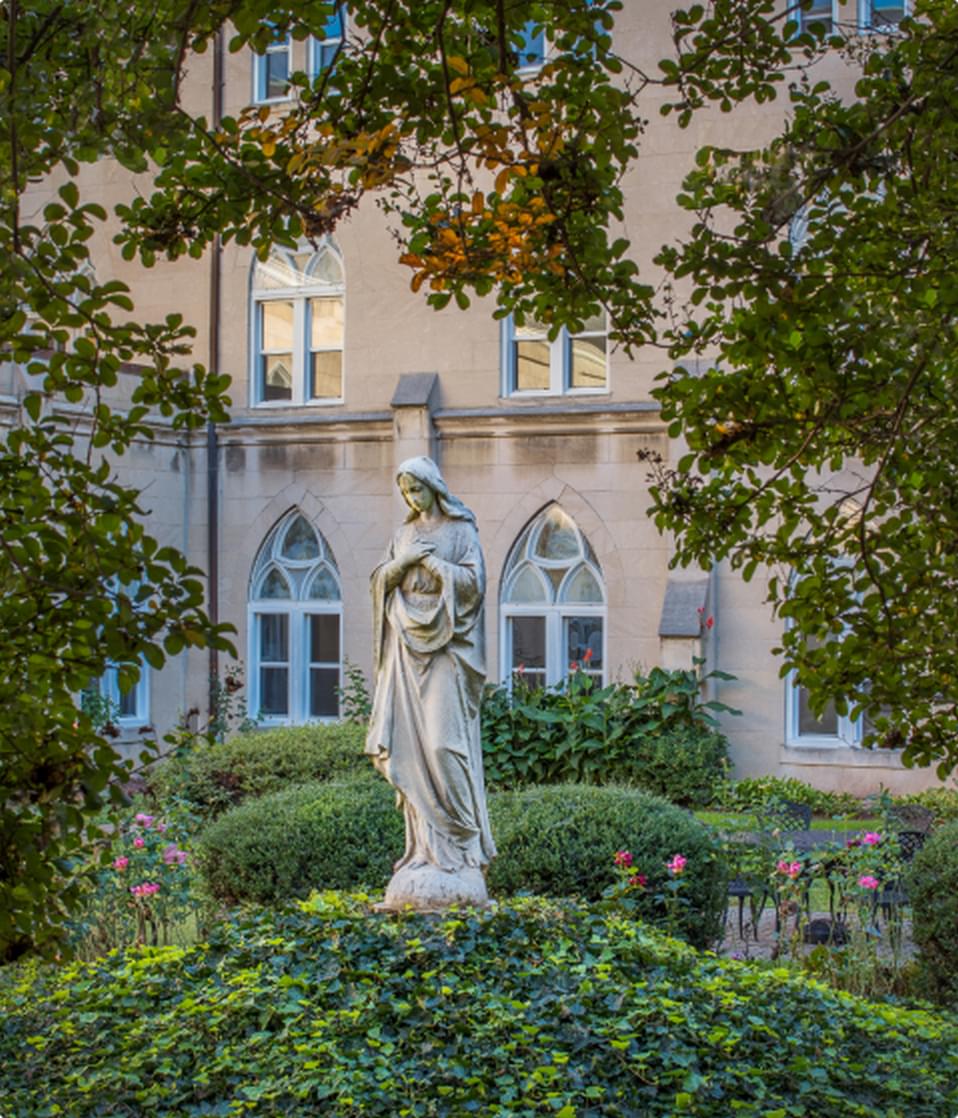 enroll
Admissions information
This integration of the academic and spiritual life is important to the mission of the PFIC, especially in light of the Dominican charism of preaching the truth for the salvation of souls.
Useful Information
Useful Information
Requirements
The following must be submitted with the application: A Non-Refundable $150.00 application fee.  Checks should be made out to Pontifical Faculty, A recent photo, GRE scores (Our school code is 2498), Three letters of recommendation. The applicant should see to it that official transcripts are submitted to the Pontifical Faculty from all post-secondary institutions previously attended.
All items should be addressed to:
Office of the Registrar
Pontifical Faculty of the Immaculate Conception,
487 Michigan Ave., NE,
Washington, DC 20017.
Deadlines
The Pontifical Faculty reserves the right to request an interview or additional information from any applicant. Applicants who are denied admission may re-apply for admission after one year.
The deadline for the submission of a complete application for degree programs is July 1 for the fall semester and December 1 for the spring semester.
When completed, all applications will receive prompt attention by the Admissions Committee of the Pontifical Faculty.  The Pontifical Faculty reserves the right to request an interview or additional information from any applicant.  Applicants who are denied admission may re-apply for admission after one year.
Special Instructions for Foreign Students
If you are a student outside the U.S., please make your payment online using a major credit card.  There is a processing fee of $30.00 for all checks and money orders received from foreign entities.
Students for whom English is a second language are required to submit scores from a Test of English as a Foreign Language (TOEFL) examination taken within the past two years. Alternatively, students may demonstrate evidence of English proficiency through some other means. Students are expected to have the ability to comprehend, speak, and write English on the graduate level.  TOEFL scores are required in the top 15% to 20% (minimum 96-120 total, or 24-30 in each of the four categories).  Our TOEFL exam code is B743.  Special attention will be given to aural comprehension and verbal expression.  In the case of heavy accents remedial work may be necessary under the aegis of the sponsoring body before beginning academic work under the PFIC.
Non-Degree Students and Continuing Education
Anyone wishing to take courses simply for their own enrichment or for continuing education may apply as a non-degree-seeking student.  Such persons are also welcome to audit courses with the understanding that no papers or examinations will be required or graded, and no academic credit will be awarded.  For more information, please see our Continuing Education page.
To apply, a person must submit an application, application fee ($150.00, non-refundable), official transcript(s), and a recent photo of himself or herself.  Students may apply up to the beginning of a given semester, although early applications are highly encouraged. Admission as a non-degree student does not constitute admission to any degree program. However, if a student should later apply for admission to a degree program, course credits earned as a non-matriculated student may be applied to the degree (the maximum number of course credits applicable would vary with the degree program). The application fee for the degree would also be waived.