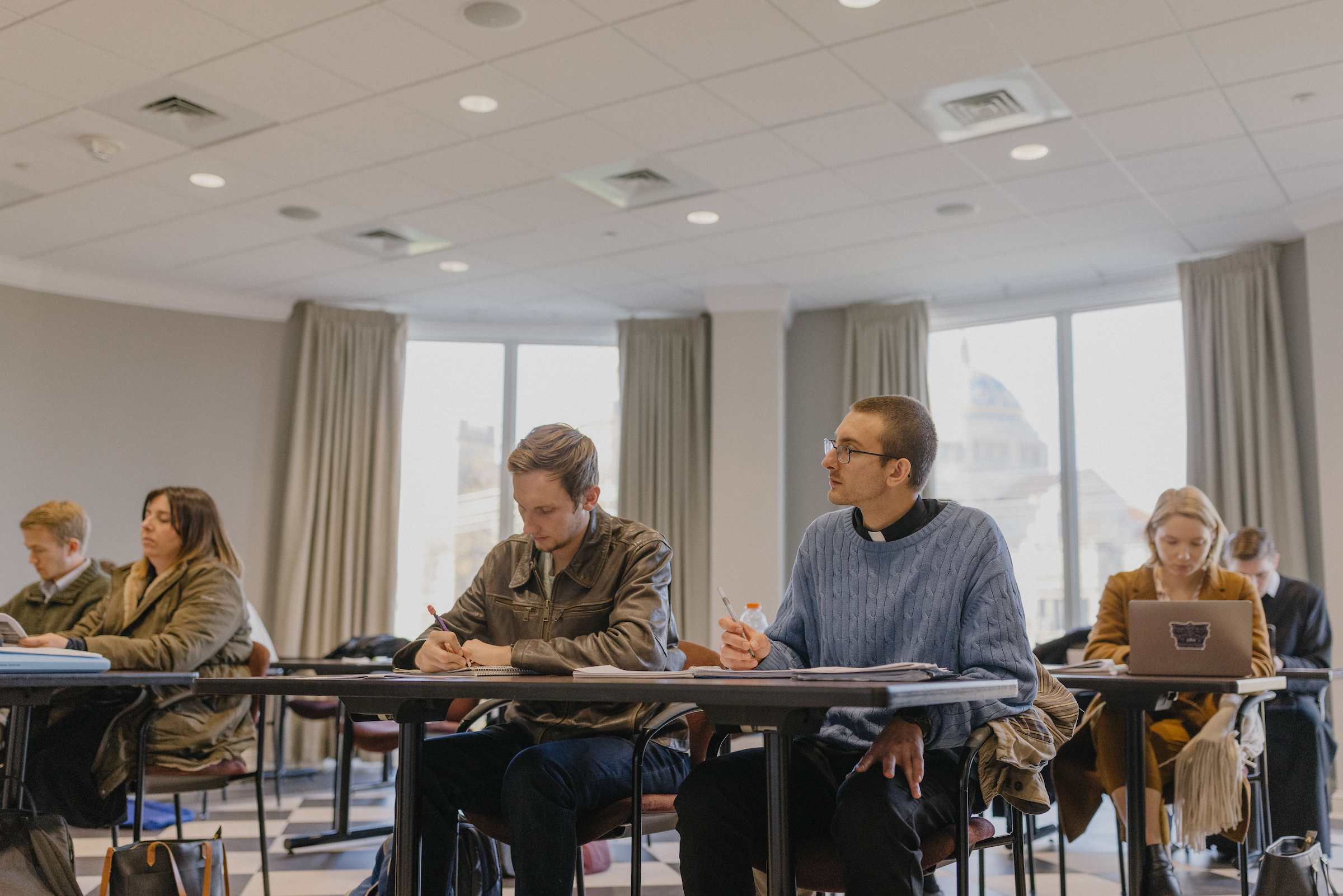 Alumni Resources and News Center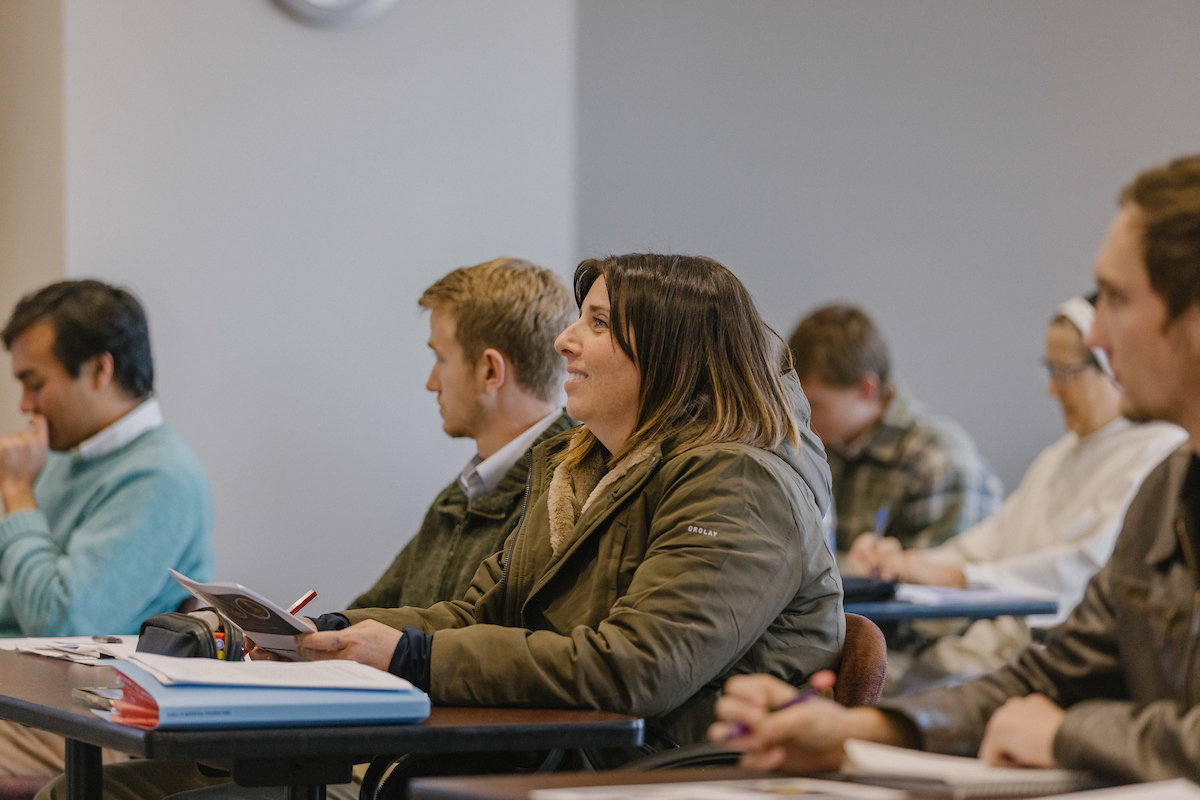 Career Placement Office
The Dominican House of Studies is "committed to imparting to its students a capacity for serious scholarship and a basic competence in philosophy and theology through the study of St. Thomas Aquinas in dialogue with the best of contemporary thought. For ministry preparation it offers a comprehensive program of studies integrated with spiritual and pastoral components in order to form students, imbued with a desire for holiness, capable of effective preaching and competent pastoral ministry."
The Career Placement Office serves the student body by helping our graduates to find employment opportunities in education, pastoral care, parish ministry and other Church ministries. The purpose of this student service is to enable our graduates to put the theological and pastoral formation received at the DHS at the service of the Church.
Career Resources
The Career Placement Office provides assistance with reviewing and, if needed, the writing of student resumes.

The Province of St. Joseph has a blog with the latest information about vocations to the Dominican Order.
Alumni News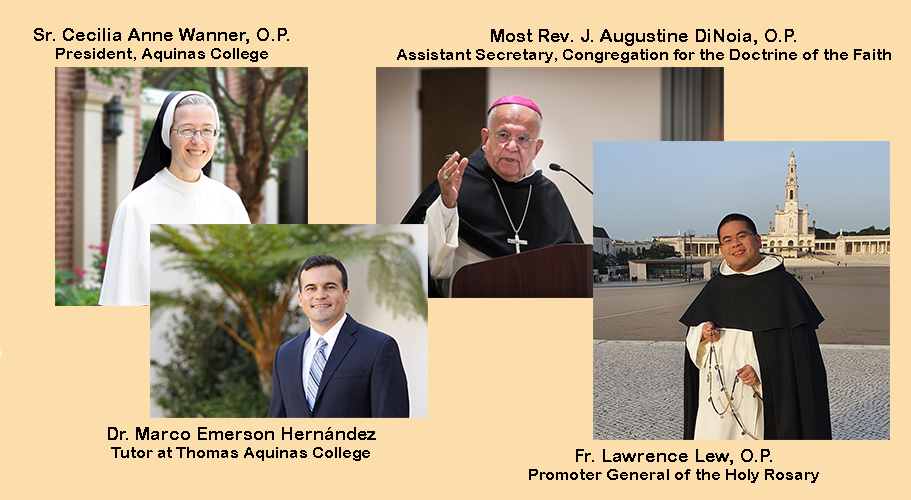 Fr. Clement Dickie, O.P. (STB '15, MDiv '06), will lead a pilgrimage to the Holy Land via 206 Tours, April 24 – May 3, 2022. Fr. Clement is Senior Parochial Vicar at St. Gertrude Church in Cincinnati, Ohio.
Fr. Pius Pietrzyk, O.P. (MDiv/STB '06; STL '09), has written "A Response to Bishop McElroy on Reception of Communion" for the National Catholic Register. Fr. Pietrzyk is the Chair of the Pastoral Studies Department at St. Patrick's Seminary in Menlo Park, California.
Fr. Chris Saliga, O.P., (STB/M-Div '91; MA '92) helped develop and will serve as a chaplain for this year's COR Expeditions Dominican Pilgrimage from the 1st through the 8th of June in Vernal, UT and Buena Vista, CO. Includes daily Mass. Feel free to learn more about this trip at this link, or register here.
Fr. Donald Calloway, M.I.C. (MDiv, STB '02), was interviewed by the National Catholic Reporter about St. Joseph as a model of holiness. Fr. Calloway's book, Consecration to St. Joseph: The Wonders of Our Spiritual Father, was released last year.
The Angelicum's Fr. Ezra Sullivan, O.P., (MDiv/STB '09; STL '11), spoke on the develop of habits for the Great & Main podcast.
Fr. Gregory Pine, O.P. (STB '15, MDiv '16, STL '17), hosts a live Q&A every Wednesday on apologist Matt Fradd's Pints with Aquinas channel. Fr. Gregory is currently studying dogmatic theology at the University of Fribourg in Switzerland.
Fr. Nicanor Austriaco, O.P. (MDiv '03, STL '05) was quoted at length in an article for the Catholic News Agency, commenting on the moral liceity of receiving a coronavirus vaccine. Fr. Austriaco is a professor of biology at Province College, who received his Ph.D. in biology from the Massachusetts Institute of Technology.
Fr. Bonaventure Chapman, O.P. (STB '15; MDiv '17), was a guest on the Practicing Catholic radio show, discussing the Universal Call to Holiness.
Dr. Joshua Lim (MA '14) is now a tutor at Thomas Aquinas College in Santa Paula, California.
Fr. Patrick Briscoe, O.P., discussed Pope Francis' encyclical Fratelli Tutti for the Providence College Podcast. Fr. Briscoe is Assistant Chaplain at PC.
Fr. Peter John Cameron, O.P. (MDiv/STB '85, STL '87), participated in an online conversation on the North American Martyrs, sponsored by the National Review Institute.
Magnificat has published Blessed, a collection of meditations on the Beatitudes by saints and great minds of the Church, such as St. Francis of Assisi, Saint Thérèse of Lisieux, St. Augustine, St. Thomas Aquinas, Pope Benedict XVI, Fr. Walter Ciszek, and Dorothy Day. The book is edited by Fr. Sebastian White, OP (MDiv '12, STL '14), who is the Editor of Magnificat.
Fr. Lawrence Lew, O.P. (STL '17), the Promoter General of the Holy Rosary, was interviewed on the Catholic Gentleman podcast, where he noted, "As Promoter General, I fall under Our Lady's instructions. She is the best promoter of her rosary; it's her praying instrument that she gives us. And all I try to do is to be faithful to her message." Fr. Lew was recently elected Prior of the community at St Dominic's in London. He continues to teach at Blackfriars in Oxford, and has lectured courses in Apologetics, and in Mariology.
En Route Books and Media has published Pentateuch: A Spiritual Interpretation by Very Rev. Peter Samuel Kucer, MSA (STL 2008). Fr. Kucer is President-Rector and Associate Professor of Theology at Holy Apostles College and Seminary in Cromwell, Connecticut.
In Aleteia, Fr. Patrick Briscoe, O.P. (STB '15; MDiv '16), wrote about the cloistered Dominican nun, Mother Mary of Jesus, who was inspired to found an integrated convent after seeing a vision of St. Martin de Porres quelling a race riot with prayer.
TAN books has published Marian Consecration with Aquinas: A Nine Day Path for Growing Closer to the Mother of God, written by speaker and apologist Matt Fradd and Fr. Gregory Pine, O.P. (STB '15, MDiv '16, STL '17). Fr. Pine is a frequent guest on Fradd's Pints with Aquinas program.
For the memorial of St. Joseph Calasanz, Fr. Peter Stravinskas (STL '88) preached on the saint's mission to educate the poor.
Dr. Joseph Arias (STB '09, STL '11) wrote about the conscience, for the Arlington Catholic Herald.
Dr. Dawn Eden Goldstein (MA '10, STB '13, STL '14) commented on the need for women to be be involved in seminary formation, in an article in Crux.
Fr. Peter Stravinskas (STL 1988) offered "Reflections from a somewhat (but not completely) sidelined priest" in an article for Catholic World Report. In an earlier article, Fr. Stravinskas offered a kind of "florilegium" (a compilation of excerpts from other writings) of St. John Paul II's thoughts on the Season of Lent.
Consecration to St. Joseph: The Wonders of Our Spiritual Father, by Fr. Donald Calloway, M.I.C. (MDiv, STB 2002), is now in its second printing. Fr. Calloway discussed the book in an interview in the National Catholic Register.
With the help of the USCCB, The Word Among Us is providing complimentary access to the daily Mass readings and their entire website to help people pray from home. The editor is Leo Zanchettin (MA '02).
Sister Cecilia Anne Wanner, O.P., has been appointed as the 13th President of Aquinas College, Nashville. Sister received her MA in Thomistic Studies in 2018.
Cluny Media has published a collection of homilies by Most Rev. J. Augustine Di Noia, O.P. (STB '69, STL '71). The homilies in Grace in Season: The Riches of the Gospel in the Seventy Sermons are arranged by the liturgical year. Archbishop Di Noia was interviewed about the book by Catholic News Agency.
Dr. John-Mark Miravalle (STL '04), Assistant Professor at Mount St. Mary's University, discussed the ideas in his book Beauty: What It Is and Why It Matters in the Catholic Culture podcast.