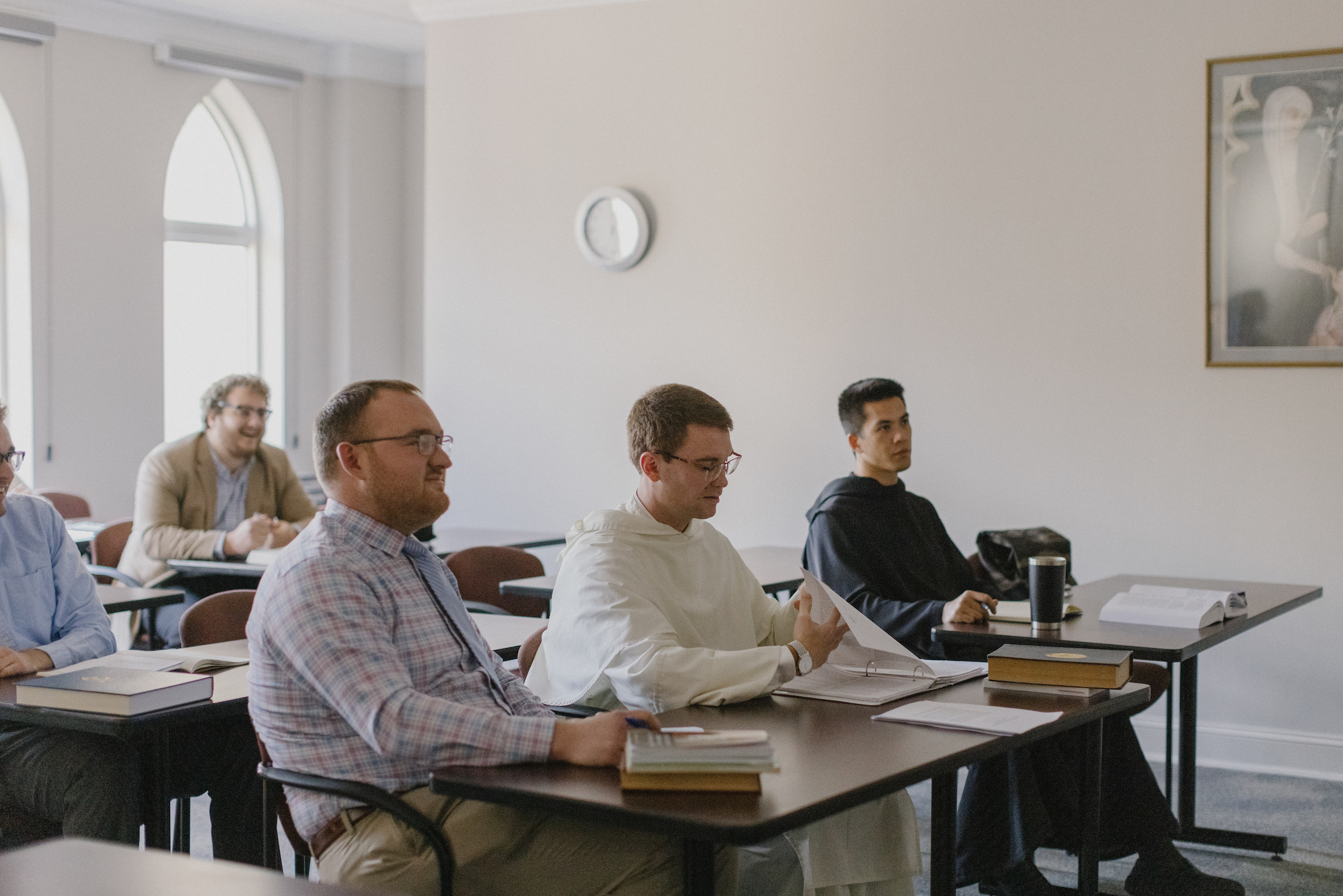 The Dominican House of Studies
Admissions Requirements
The Pontifical Faculty believes that a bachelor's degree is important preparation for theological study.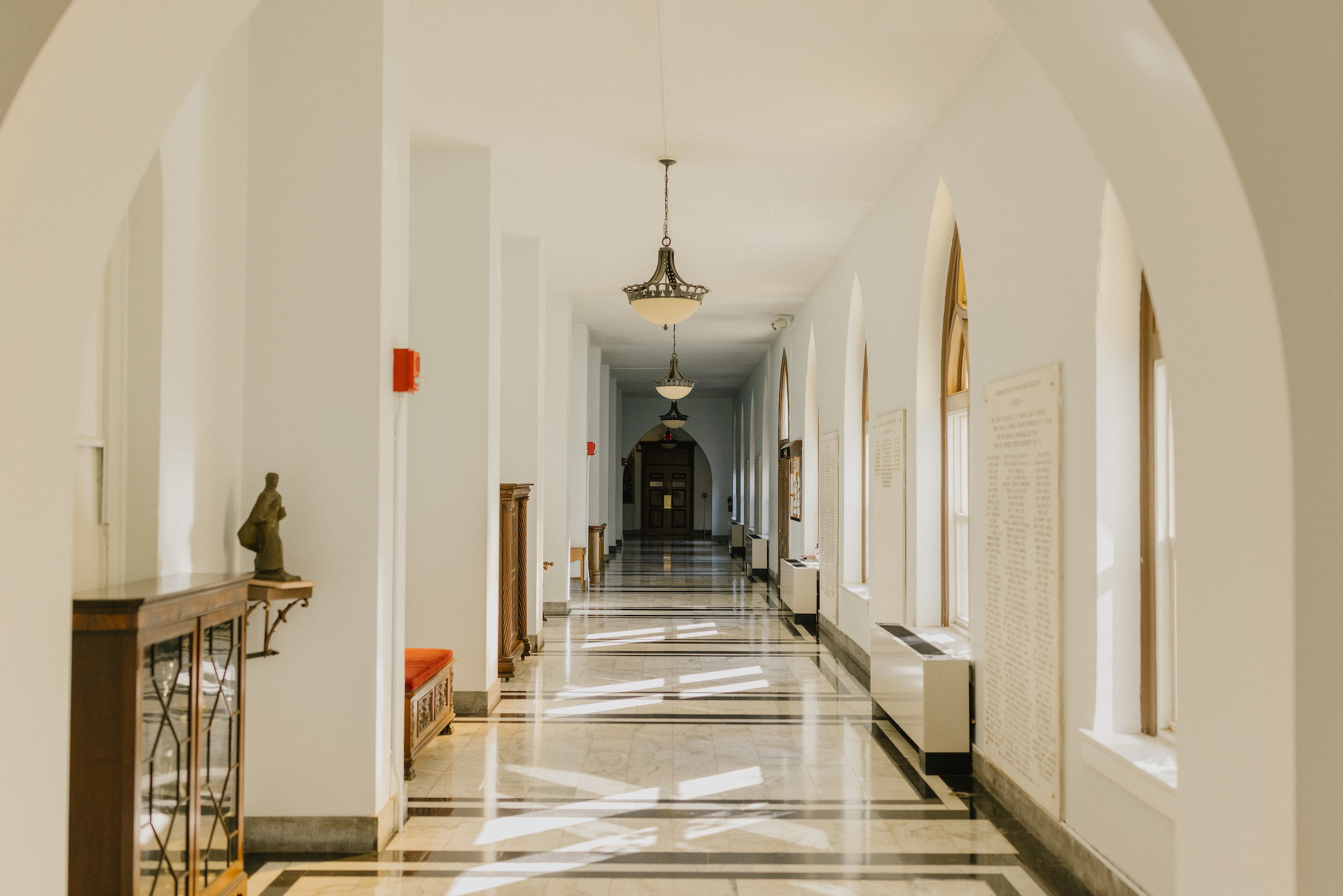 Introduction
Applicants for admission to the Pontifical Faculty are required to hold a bachelor's degree, or its equivalent, from a college or university, regionally accredited in the United States or Canada. Each degree program has its own specific requirements for admission.
Special Information for Foreign Students
For students from other countries, the following would be accepted in lieu of a bachelor's degree from an American university: a post-secondary baccalaureate degree awarded for academic studies, a degree higher than a post-secondary baccalaureate degree awarded for academic study, or (for M.A., M.Div. or S.T.B. applicants educated in seminaries outside the United States or Canada) completion of all philosophical studies necessary for admission to theological study in their home country. Official transcripts from each undergraduate and graduate school attended must be submitted at the time of application.  All academic documents and records must be evaluated by a current member of the National Association of Credential Evaluation Services.  A list of members may be found at https://www.naces.org/members. The evaluation must include a grade point average and a course by course evaluation.  Applicants are responsible for paying the evaluation fee.
Students for whom English is a second language are required to submit scores from a a Test of English as a Foreign Language (TOEFL) examination taken within the past two years. Alternatively, students may demonstrate evidence of English proficiency through some other means.  Students are expected to have the ability to comprehend, speak, and write English on the graduate level. TOEFL scores are required in the top 15% to 20% (minimum 96—120 total, or 24—30 in each of the four categories). Special attention will be given to aural comprehension and verbal expression. In the case of heavy accents remedial work may be necessary under the aegis of the sponsoring body before beginning academic work under the PFIC.
Exceptional Circumstances
Prospective students who do not have a bachelor's degree but who have done substantial college-level work and who show evidence of promise for graduate work in theology may in exceptional circumstances be allowed to begin coursework as special students while completing their undergraduate studies.
An applicant to the M.A., M.Div., or S.T.B. program who does not have a college degree or is a graduate of an institution without regional accreditation may be admitted to the Pontifical Faculty only under exceptional circumstances, and then only through special admission. To be considered for admission, an applicant must apply before June 1 for the fall semester or before December 1 for the spring semester and must come for an interview with the Academic Dean and the Admissions Committee.
Such candidates, if admitted, are accepted provisionally and on probation as special students working toward a degree program. Ordinarily, after the completion of no more than 30 hours of course work—which must be completed in no more than three semesters—the Faculty will vote as to whether or not a person in this category will be allowed to continue in the degree program.
Eligibility
Applicants must complete the FAFSA.
Applicants must be U.S. citizens or permanent residents.
Applicants must be enrolled at least half-time (six credits).
Applicants must be admitted to an accredited degree program.
Applicants cannot be in default on a prior educational loan, and must remain in good academic standing (2.0 GPA).
admissions
Helpful Resources
Explore our helpful resources to learn more about applying and studying at the Dominican House of Studies.