Your daily lesson in the Good Life.
The Moral Minute
with Fr. Thomas Petri, O.P.
A little time. A lot of wisdom. Discover daily, 60 second meditations on the richness of Catholic Moral Theology.
Listen to the Moral Minute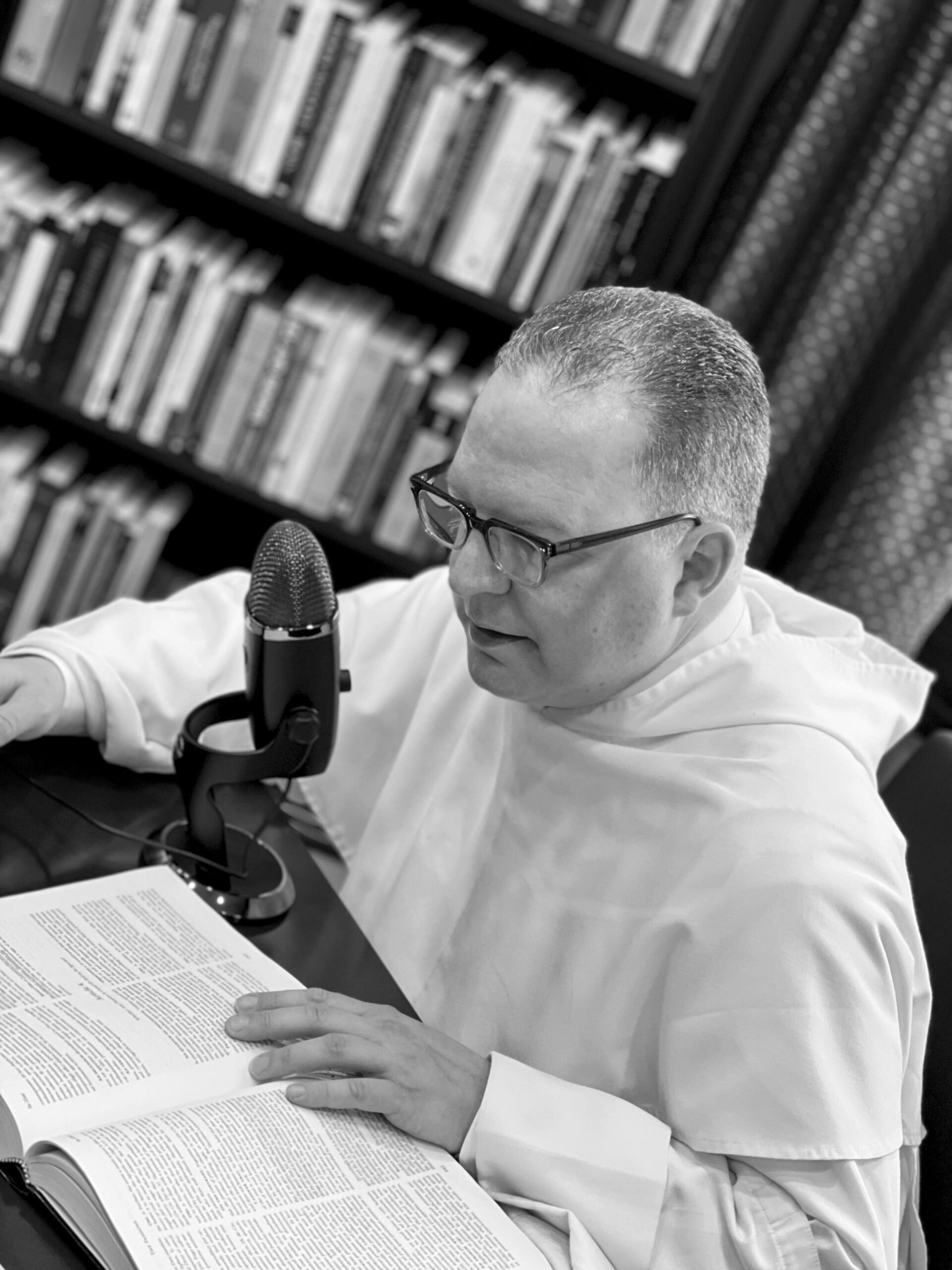 About your host.
Fr. Thomas Petri
Fr. Petri, the President of the Pontifical Faculty, entered the Order of Preachers in 2004 and was ordained a priest in 2009.  Fr. Petri has a Doctorate in Sacred Theology, a Licentiate in Sacred Theology, a Baccalaureate in Sacred Theology, and a Bachelor of Arts in Philosophy. A member of the Society of Christian Ethics and the Academy of Catholic Theology, he has published articles in Nova et Vetera and in The National Catholic Bioethics Quaraterly. He is also a contributor to Catholic News Agency and The National Catholic Register. His book, Aquinas and the Theology of the Body: The Thomistic Foundations of John Paul II's Anthropology, was published by CUA Press in 2016.

About the Moral Minute
Morality matters! This Advent season, take a minute (literally, just one minute a day!) and reflect, with us, on the rich Catholic Tradition of living well. You can get the latest Meditations from the Moral Minute delivered straight to your inbox. If you haven't done so already, be sure to sign up by following the link below.
If you don't behave as you believe, you will end by believing as you behave.

Archbishop Fulton J. Sheen