2023 St. Dominic Medal Recipient: Msgr. Andrew Baker
2023 St. Dominic Medal Recipient: Msgr. Andrew Baker
Commencement: Friday May 12, 2023 at 5pm in the Dominican House of Studies Chapel (by invitation only)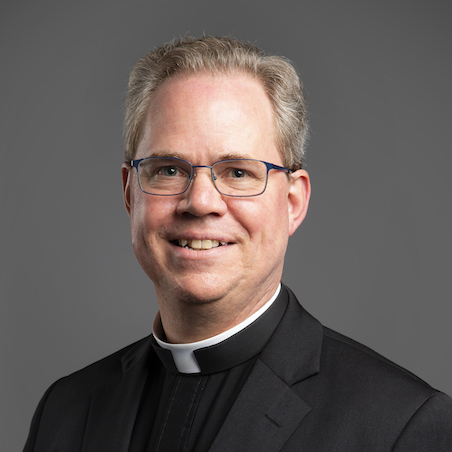 We are pleased to announce that Msgr. Andrew Baker S.T.D., Rector of Mount Saint Mary's Seminary in Emmitsburg, MD, will receive the Saint Dominic Medal at this year's Commencement ceremony. This honor is awarded to those individuals who, through demonstrated competency in their life's work, have advanced the ideals of the Pontifical Faculty of the Immaculate Conception, thus promoting and bringing recognition to the charism of the Dominican Order. During Msgr. Baker's tenure as rector has embodied the Pontifical Faculty's commitments to truth and holy excellence by implementing innovative and effective programs to cultivate the formation of priests.
Msgr. Baker will give the commencement speech at this year's ceremony on Friday, May 12 where both civil and ecclesiastical degrees will be conferred on the graduating students of the Pontifical Faculty of Immaculate Conception.
Due to limited capacity, attendance at the Commencement is by invitation only. Please pray for Msgr. Baker and the graduates of the Pontifical Faculty for God's blessing in their work of proclaiming the clarity of Christ to a confused world.