Resquiescat in Pace: Pope Benedict XVI
Resquiescat in Pace: Pope Benedict XVI
"...the last sentiment he articulated as he was fading from this world into the next was a simple profession of love for Jesus Christ."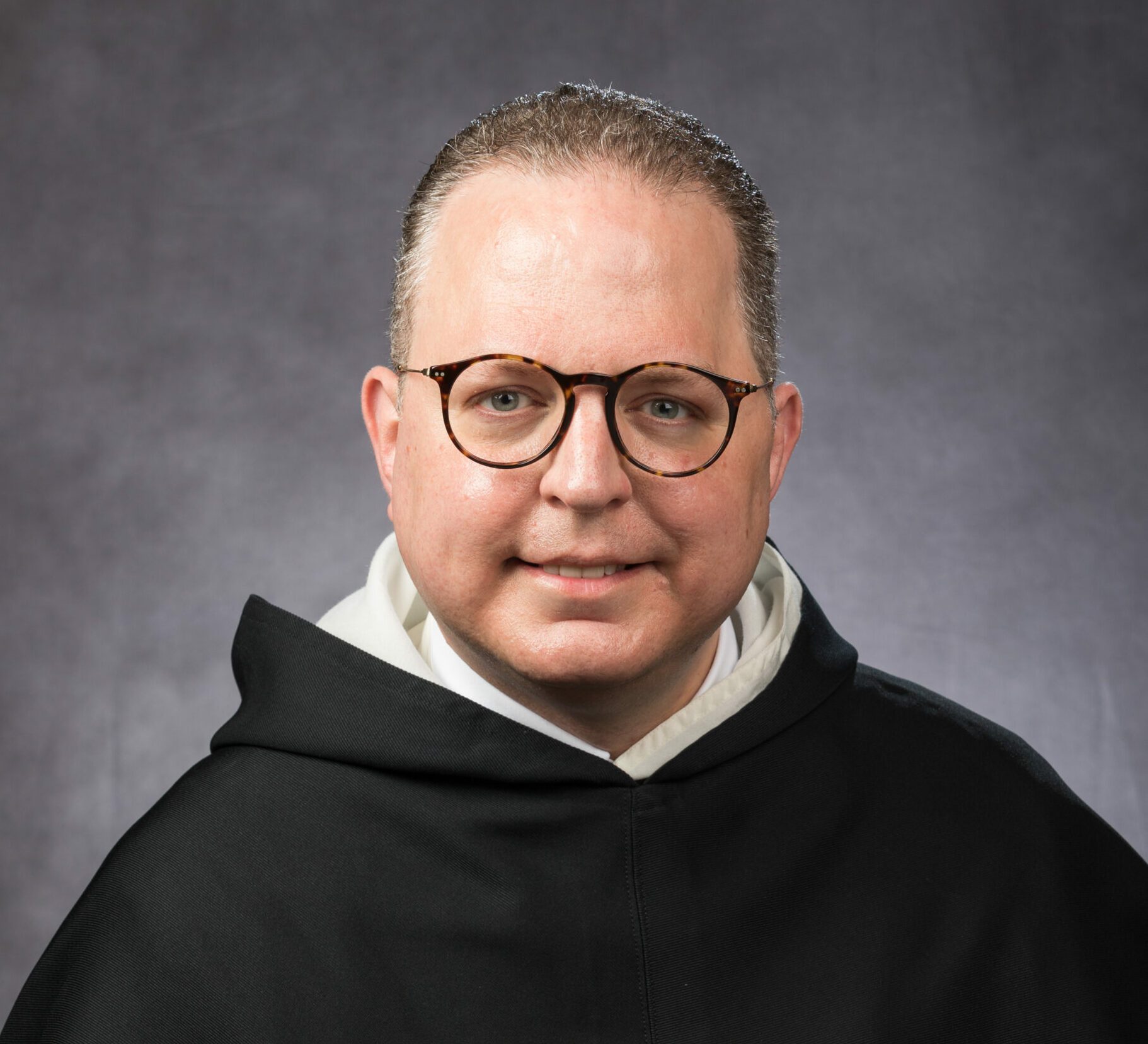 by
Very Rev. Thomas Petri, O.P.
in
Post
Pope Benedict XVI
On the morning of Thursday, January 5th, the Dominican community at the Dominican House of Studies had a Memorial Mass for Pope Benedict XVI. The President of the Pontifical Faculty, Father Thomas Petri, O.P., celebrated and preached the Mass. His brief homily is below.
Quotations are from Pope Benedict XVI's first encyclical, Deus Caritas Est, and two book-length interviews with Peter Seewald: God and the World (published by Ignatius Press in 2002) and Last Testament (published by Bloomsbury in 2016).
Nobody who had followed the life, writings, and preaching of Joseph Ratzinger was surprised to learn last week that the last sentiment he articulated as he was fading from this world into the next was a simple profession of love for Jesus Christ. 
His whole life was given over to that personal encounter with the Lord, which, he said, "gives life a new horizon and a decisive direction." It had certainly done so for him. He knew Jesus to be the way to the Father—the way, the truth, and the life.
We can see throughout Pope Benedict's life a desire to grow closer to Christ, pursuing an ever deeper encounter with him, but not only that. He sought to bring Christ—his teaching and his life—into greater clarity.
With a certain meekness, trusting in the truth of the Revealed Word, the authority of the Church, and the power of reason and faith to work together, Pope Benedict was always prepared to clarify, defend, and illuminate Christ and his teaching against any attempt to relativize the Lord, his saving message, his saving presence, to the whims of the world.
He once said that he thought that the task of his papacy was "to highlight the centrality of faith in God, and give people the courage to have faith, courage to live concretely in the world with faith."
The emeritus pope didn't expect his papacy to last long, and thought this was the task that he could accomplish. His papacy lasted eight years.
His resignation was remarkable for a whole host of reasons that have been rehearsed and will continue to be rehearsed for years to come. But more remarkable is how long Benedict lived as emeritus pope; it was longer than he had reigned as pope.
Though he remained hidden, we nonetheless had glimpses of him for the nearly ten years of his life in a monastery through interviews, letters, and photos. We saw a pope freed from the burden of office who was able to return to his heart's desire: contemplating and encountering the Lord.
He had the experience I suspect most older people have who take religion seriously, who take their faith seriously. After he retreated to the Mater Ecclesiae monastery, he said that he had come to find "many statements from the Gospels more challenging in their greatness and gravity." For him, Christ's words had become more mysterious and awesome than before.

On the one hand, he noted, that in old age you're more deeply practiced. "Life has taken its shape. The fundamental decisions have been made." But on the other hand, you feel the difficulty of life's big questions more deeply, and the weight of the problems in the world and in the Church more profoundly.
We should pray to the Lord to arrive at such a place in our old age.
Perhaps as a consolation, he said "one also feels the greatness of Jesus Christ's words, which evade interpretation [as one gets older] more often than before."
He always considered himself an average Christian. Someone who could always speak to Christ, who, nevertheless as a "lowly little man" did "not always reach all the way up to [the Lord]."
Pope Benedict always believed there would "be few people whose lives are pure and fulfilled in all respects." But he hoped that there would also "be few people whose lives have become an irredeemable and total No."
When asked in recent years about whether he feared death, he said this: "Despite all the confidence I have that the loving God cannot forsake me, the closer you come to his face, the more intensely you feel how much you have done wrong. In this respect, the burden of guilt always weighs on someone, but the basic trust is of course always there."
He vowed that when he finally would stand before the Almighty, he would "plead with him to show leniency towards [his] wretchedness." Surely, not for significant things, but for all the ways that he could have done better. All the omissions and deficient commissions.
That's why the Church has a memorial Mass for him. Many memorial Masses.
Who can claim that at the moment of death he is absolutely ready to stand directly before God without shame and without sin? Certainly not Pope Benedict XVI.
He thought most people, faithful as they were, would find themselves in purgatory. Broken vessels that want to be put right.
"Purgatory," he once said, "basically means that God can put the pieces back together again. That he can cleanse us in such a way that we are able to be with him and can stand there in the fullness of life…. When it comes down to it, we are all glad that God himself can still put right what we cannot."
So we pray. We pray for this servant of the servants of God, Pope Benedict, that God put right in him everything that was wrong or broken. We pray his sins be forgiven.
That Father Benedict, as he once hoped to be known, be brought into the presence of God which he liked to think would be an "always new" encounter, "a perpetual, unending encounter, with new discoveries and new joy." Forever.
Should he reach that place with Christ, as we confidently hope he will, we will then count on his prayers for the Church, which he loved as the bride of Christ, and which he served so well.
Praying for him now, we pray that one day, by the mercy of God, to benefit from his intercession. This is the Church's final gift to him and her expectation in hope for him.
✠
The portrait used in the image above was drawn by Igor V. Babailov